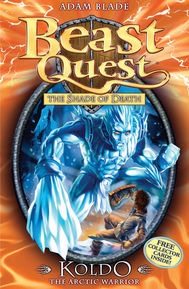 Koldo is the fourth beast Tom has to fight in series five ( The Shade of Death ).The magic weight scales can help Tom regain his balance and made it easier to free this beast.
Appearance
Edit
He is a big man made up of ice and armed with an ice club and a shield that enchants him and made him evil.
Koldo is strong and powerful.He can swing his ice club,using it as a weapon. he can instantly generate new ice and grow bigger.
Ad blocker interference detected!
Wikia is a free-to-use site that makes money from advertising. We have a modified experience for viewers using ad blockers

Wikia is not accessible if you've made further modifications. Remove the custom ad blocker rule(s) and the page will load as expected.